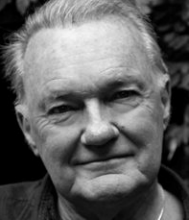 Deluxe Records was launched in 1980's by the king of Australian pub rock, Michael Browning. A comment from Michael's friend Clive Calder, an established record executive and businessman, prompted the move back to Australia to create the label saying, "Copyrights don't call you in the middle of the night and tell you the truck has broken down!". Deluxe Records first signing to the label was Sydney's trio The Numbers, followed by WA's The Dugites and then one of Australia's great international rock exports, INXS. Michael Browning built his career in the music business managing, Australia's greatest rock and roll export and the biggest rock band in the world, ACDC.
Michael has managed and represented some of the best of Australia's rock acts, taking them to the top of the charts and turning them into household names. He discovered AC/DC at the Hard Rock Café in 1974. He relinquished his management of AC/DC 5 years later before moving back to Australia with the aspiration to discover a band that would do just as well internationally. He signed INXS to a five-album deal with his independent label Deluxe Records and together they released two LP's which would eventually go gold in Australia.
Deluxe Records is part of the sonic foundations of Australia's rock and roll heartbeat from the 70's to the late 80's. Michael Browning is one of the worlds most respected managers and music business visionaries to emerge from the Australian 70's pub rock scene when it was all about the show. Deluxe Records are digitally distributed by Blue Pie Records for the world.

Some of the Deluxe Records artist roster includes:
For all license enquiries or if you would like to work with Deluxe Records then please email support@deluxerecords.net